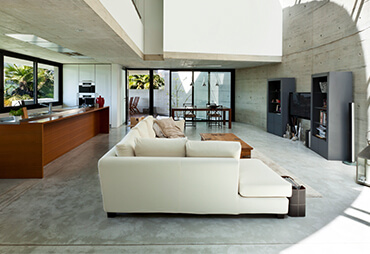 A Few Words About MarbleGlow
MarbleGlow is a leading service company in stone and tile restoration. We specialize in cleaning, maintaining, restoring, and polishing marble, granite, and other natural stone surfaces, including terrazzo. Our company has been restoring marble and natural stone since 1995. Initially trained by renowned Italian stone expert Maurizio Bertoli, owner Jason Francis has worked with homeowners, commercial building owners, architects, superintendents, facility managers, hotel managers, general contractors, insurance companies, and others to provide natural stone and tile repair and restoration, maintenance, and consulting services.
Your floors and surfaces made new again!
What We Offer
Granite and other natural stone, as well as grout, is porous and should be properly sealed to protect it from staining...
Customized for your particular type of stone and tile, traffic, as well as traffic and use, so your floors always look great...
SEE FOR YOURSELF THE LEVEL OF quality you can expect from us!
Our Advantages
Our professional training and certifications give you assurance of skilled craftsmanship and the best possible results.
Visit our Caring For It page to download our Stone and Tile Care Guide and purchase stone-safe products.